F. Neal Pylant, D.M.D., PC
Specializing in Periodontics and Dental Implants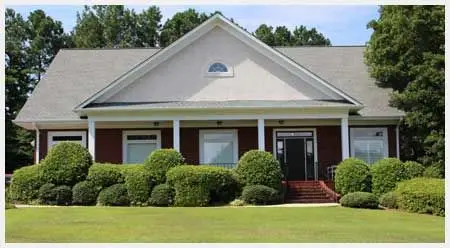 Athens, GA Periodontist
F. Neal Pylant, DMD, PC
375 Hawthorne Ln
Athens , GA 30606
---
COVID-19 UPDATE
To All Our Periodontal Patients, Family and Friends,
A big "thank you!" to all of our patients and families for adapting to our COVID protocols since 2020. We know that the added step of completing a screening form for each appointment can be tedious, but your careful efforts have helped us reduce the spread of coronavirus while we can continue caring for you in a safe manner during this global pandemic. As healthcare providers, the safety of our patients and team is our first priority, and our practice will continue to follow the guidance of the CDC and the American Dental Association.
Please Note:
All patients will be pre-screened prior to their appointments.
Masks are optional at this time.
There will be hand sanitizer for when you walk in and when you leave.
If you or someone you have had contact with has coronavirus or is demonstrating symptoms of coronavirus, we ask that you wait the suggested quarantine time before you come in for an appointment.
We know this can slow down our check-in process, but we feel it is still very important to our continued ability to treat you safely. We appreciate your smiles and kindness as we journey forward on this road to better overall health. We will keep you informed.

We look forward to seeing you!
F. Neal Pylant, D.M.D. and Staff
---
The periodontal practice of F. Neal Pylant, D.M.D., PC is equipped to handle your dental needs from the treatment of Gum Disease , Recession , Gum Grafts and Periodontitis to complex dental problems and placement of Dental Implants . We take pride in giving our patients excellent care and service. We strive to treat each patient in a precise and caring manner to achieve optimal dental health.
---

Our priority is to deliver quality care to informed patients in a comfortable and convenient setting.

Quality Care
When you are having problems with your gums, you can to turn to a periodontist who listens and counsels you on the best ways to maintain and improve your health. Dr. Neal Pylant and his staff meet all these criteria. Plus, you benefit from a dedicated team of trained professionals who give you the individualized attention you deserve.

Informed Patients
We believe that informed patients are better prepared to make decisions regarding their health and well being. That is why we have included an extensive section on this website covering a full array of topics associated with periodontics, as well as diagnoses and treatments for gum diseases and disorders. We want you to have a clear choice and encourage you to look through these pages whenever you have an interest or concern about your periodontal needs and care.

Comfortable, Convenient Setting
The best care in the world does not mean anything if you cannot access it. We strive to make our office as efficient and convenient as possible. Included in these web pages is information about our office, including our location, maps, directions, hours, insurance policies and appointment scheduling. You can even email a request for an appointment right here!

In addition, our practice is an adjunct facility with several hygiene schools to assist bright students in their pursuit for careers in dentistry.

We hope you find this web site useful and invite you to contact us with your questions at any time.




Our Patient Testimonials
---

oral care products feature powerful antioxidants in a dental gel, antioxidant toothpastes, and antioxidant mouth rinses. We recommend them for daily oral hygiene; for oral conditions such as gingivitis, periodontitis, dry mouth, etc.; and as a follow up to surgical or cosmetic procedures including whitening. Read more here .
---