Payment:
We discuss all finances prior to any treatment so the patient knows what to expect and has the opportunity to adapt their budget for payment.
For your convenience, we offer several payment options:
Cash or Check at time of service - receive a 5% discount on select services
Prepayment
Credit Card - We accept American Express, Discover, MasterCard and Visa - a convenience fee of 3.99% will be applied to all credit and debit card transactions
CareCredit




---
Care Credit is here to help you pay for treatments and procedures your insurance does not cover. They offer a No Interest plan* and low monthly payment options, no up-front costs, no pre-payment penalties and no annual fees so you can get what you want when you want it.
CareCredit is accepted by over 100,000 providers and is the nation's leading patient financing program. For more information, visit www.carecredit.com , or contact our office. To go directly to the CareCredit Online Application Form, click the Apply Button below: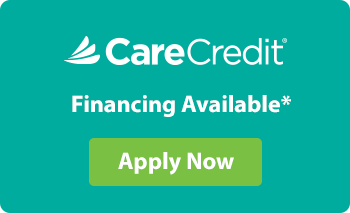 ---
Insurance:
Dental insurance is intended to cover some, but not all of the cost of your dental care. Most plans include coinsurance provisions, a deductible, and certain other expenses that must be paid by the patient. Reimbursement amounts are not, and never have been, a guideline for quality care.
We expect payment in full at the time of service, but we can file most insurance claims for you with the reimbursement going directly to you. Please bring your insurance plan information with you on your first visit. We will work with you to ensure that you receive the maximum benefits to which you are entitled
If you have questions about your payment options, insurance plan or Patient Connect 365, please call us at 706-543-0026, or use the email form on our Home or Contact Us pages.